Kostnadsfri bygginstruktion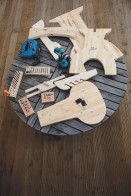 Här kan du hämta din egen bygg-instruktion - kostnadsfritt.
Enbart för privat snickeri av ETT exemplar. Skriv din e-post-adress i rutan nedan, så länkas du till vår bygginstruktion på engelska eller svenska. Vi raderar alltid din e-postadress efter en tid.

Fill in your email address below and we link You to the English or Swedish Build Instruction (2 pages) and You download. Permission for one sampel and only for private use.