We always share the free build instruction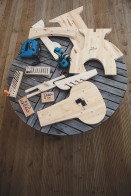 If You allow us to have Your email address below, we send you the one page (A 4) build instruction for free - immediatley. We keep Your email only for this purpose and erase Your email short after.
We allow You to build ONE private Computer Desk furniture. No commercial sale permitted. Design and Trademark is already protected in Europe and USA.